This page is currently being prepared for import sales. please wait a moment.
About us
Best Friend Co., Ltd. is a used clothing wholesaler located in Yokohama, Japan. We only sell high-quality second-hand clothing used in Japan.
We would like to export the product. Please contact us if you are interested.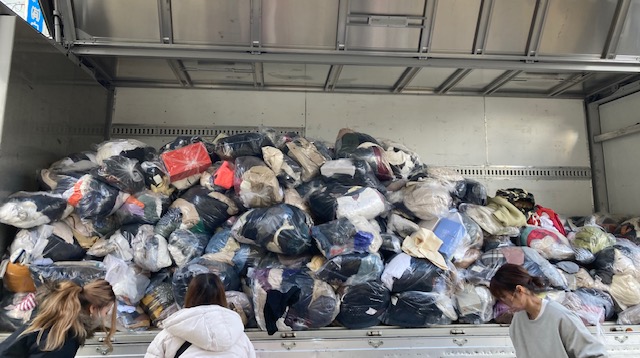 About the product
80% of the products are women's clothing used in Japan. And the product may contain the following items, which we sell by the kilogram: a shirt, a T-shirt, a polo shirt, a sweatshirt, a hoody, a sweater, a suit, a jacket, a dress, a coat, a warm-up suit, a skirt, pants / trousers, jeans, shorts, sweatpants, a scarf, a knit scarf, a hat, a cap, sneakers, pumps, loafers, high-heeled shoes, leather shoes, boots, sandals, a bag, a tote, a shoulder bag, a backpack, wallet, purse, other accessories etc.
1.Photos inside the warehouse
※ The video is an example of the products contained in the bag.
There are two types of products.
① Untouched Bale (Not compressed)
1,100 yen per kilogram.
It includes products of a wide range of value, from low-priced products to high-priced products.
② Mixed Bale  (Not compressed)
580 yen per kilogram.
The focus will be on products in a standard price range.
その他
Tik Tok、YouTubeは、準備中です。